VINYLUX – CNDs newest weekly polish system! No base coat and patent pending top coat that becomes more durable with time. Polish lasts for up to a week without chipping. Easy removal, no soaking required. Available for take home purchase as well. Try it at your next nail service!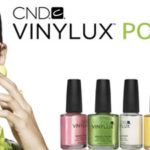 Vinylux is the Weekly polish System that defies time. It gives week long wear, has a self-adhering colour coat and gives time-enhanced durability with exposure to natural – See more at: http://www.lovecnd.com/what-is-vinylux/#sthash.xI22io4c.dpuf
AromaTouch Massage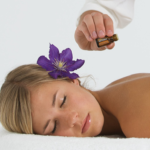 DoTERRA's AromaTouch Massage combines the therapeutic benefits of eight Certified Pure Therapeutic Grade essential oils with the AromaTouch Technique.  It includes four primary steps that each use 2 essential oils or blends. These four steps help to achieve:
1 Stress management (Balance and Calm)
2 Immune Support (Cleanse and Strengthen)
3 Inflammatory Response (Stimulate and Soothe)
4 Homeostasis (Invigorate and Center)
The oils, used with light massage techniques on the back and feet, bring about whole body benefits, leaving you feeling both relaxed and invigorated.
Body Treatments by Comfort Zone
These body treatments begin with a skin exfoliation,a luxurious treatment itself,  after which your body will be warmly wrapped in the treatment of your choice.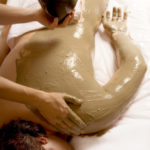 Discover amazing results with just one treatment!
~~~~~~~~~~~~~~~~~~~~~~~~~~~~~~~~~~~~~~~~~~~~
At last!  We have Deva Curl!  I know it took a while but we wanted to do it right!  Schedule a free consultation with one of our certified design specialists and see how this amazing product and cutting style can make you fall in love with your curls!  And guess what?  Even us straight haired girls are loving the products!